SHENZHEN HAICHEN TECHNOLOGY CO.,LTD
Shenzhen Haichen Technology Co., Ltd. is a collection of independent research and development, production, sales and service as one of the large display production enterprises. The company's brand "Haichen" positioning "full range of high-end brand service providers", with "perfect visual experience, exceed customer expectations, the achievements of customer value" for the mission, relying on a strong scientific and technological innovation capability and the excellent quality of the full range of services, and constantly refresh the industry standard, has thrived for competitive advantage can not be copied the leading brand.
The company has strong technical innovation ability, fine after another, always leading the development of the industry. The morning will be the first LED light source used in the advertising industry, advertising industry development triggered a storm; LED backlight. The company has independent intellectual property rights, creating a development trend of back light lamp; the light profile field, successfully cracked the bottleneck of industrial development, application of super headlight box lead the trend. Company regards the technology innovation as the core force of enterprise development, focus on the introduction and cultivation of independent innovation, strong technical force, the company adopts the 3D laser engraving technology, the world's most high-end, the world's top LED light source and global original aluminum plate cooling system, and the acrylic material insists on using the new material, the brightness and uniformity of light guide plate products far beyond the mainstream industry standard. The manufacturing process with strong technical strength, uncompromising material standards and excellence, Haichen brand to build covering light, printing, light box, light and commercial display of the whole industry chain products, to create the industry with top level overall display of the product development and manufacturing strength.
Company products are extremely rich, independent research and development products hundreds, mainly including spreading light boxes, dynamic light box, light boxes, frameless Kapoor ultra-thin light guide lamp, light source, light box, scrolling light box picture, light and metal logo display products, and for customers to develop customized products. The characteristics of Hai Chen brand to diverse styles, high efficiency and energy saving, green environmental protection, high uniformity, high brightness, no size limitation such as renowned industry, and created a hot large-scale exhibitions at home and abroad, won the favor of the global high-end customers.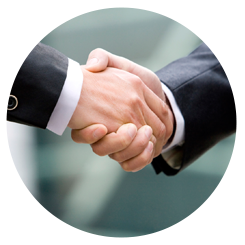 Hai Chen has always been committed to the customer to create a full range of free high-quality service, and spare no effort to achieve customer trust. The company has professional technical service team and strong installation construction team, the ability to install, maintenance, on-site guidance and a full range of professional services, Haichen services to efficiently solve the lightning response, go all out for the full range of characteristics, to the customers, and far exceeding customer expectations.